Best Massage in Cincinnati

---Specializing in barefoot deep tissue massage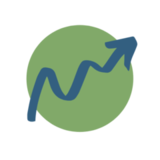 Massage therapists...

have you heard about my new website, Massage Momentum?

It's a bit different from what I've done before. I'll be focusing on providing ways to help ALL massage therapist in business create recurring income by learning how to discover Massage Memberships.

In the meantime, if you are interested in my 17-page guide on 9 Ways to Make Online Income When You Can't Massage, head on over to Massage Momentum.
Just pop in your name and email, and the Guide will zip on over to your inbox.

Let me know how else I can serve you as a massage therapist at this time!

And yes, I'll still be massaging barefoot and teaching massage therapists deep tissue barefoot massage!